The Mysterious Disappearance of Ambrose J. Small
In August of 1919, Ambrose J. Small was corresponding with a potential buyer for his chain of theatres. Trans-Canada Theatres Limited, headquartered in Montreal, was interested in buying them. In a letter dated September 5, 1919, Small mentioned to the recipient, George F. Driscoll of Montreal, that "the principal consideration for retiring from present activities was to be relieved of all responsibility."
Small wanted the transaction to take place as fast as possible, and had cited December 1 as his desired deadline. The buyer suggested December 15, but in the end, the transaction was finalized on December 2.
What was it that prompted Small to unload his theatre real estate? And was there any significance to Small's desire to finish the deal on December 1? Especially since we now know that he disappeared on December 2, never to be seen or heard from again? There are no answers to these intriguing questions.
Some contributing factors to his desire to sell may have included the August/September 1919 strike by Actors' Equity members, which put producers and presenters like Small on tenterhooks, fearing that the 1919/1920 season might be a financial nightmare. Or perhaps he was tired of surprises that cut into his bottom line, like the unexpected yet compulsory closure of theatres in October 1918, when the Spanish flu epidemic spread throughout the world. Perhaps the growing popularity of motion pictures was a threat to Small. Or, perhaps he had simply lost his appetite for the cut throat business of presenting entertainment. Maybe Small wanted to retire to pursue his love of gambling, or take up golf. Or, this is pure speculation, perhaps Small was in debt and this forced him to put his real estate on the market in order to get his hands on some money, fast. Whatever the reasons, he and his lawyer, Londoner E.W.M Flock, spent August through November negotiating the sale of Small's theatres.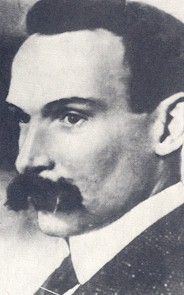 Ambrose Small
It is well documented that December 2, 1919, was the date that Ambrose J. Small disappeared. However, the general public learned about the disappearance only after The Toronto Daily Star newspaper ran this item in their January 3, 1920, edition: "The whereabouts of Ambrose J. Small, one of Canada's most prominent theatrical men, is causing gravest concern to his relatives and business associates. Mr. Small was last seen in Toronto on December 2, 1919, after he had closed the sale of his vast theatrical holdings to the Trans-Canada Theatres Limited, and had received a very large cheque as initial payment. The Star interviewed Mr. E.W.M Flock of London, Mr. Small's attorney, by long distance telephone this morning who said: 'I left Mr. Small in his office about 5:30pm on Tuesday, December 2 and further than that I know nothing about him. He had closed up the sale of his Grand Opera circuit, six houses in all, to the Trans-Canada Theatre Ltd. He closed with me, as his solicitor, later that day. He received the initial payment, which was a large sum of money and it was immediately deposited. I was with Mr. Small about an hour at his office and he was never more pleasant or genial and was full of pep and vim. I told him I might be down to see him the following week. I have been to Toronto two or three times since then, but have been told he was not at the office. As in cases of this kind newspapers are invaluable in locating a man, I see no reason why I should not tell you what I have.'"
The large sum of money which Small received on December 2 from Trans-Canada Theatre Limited was $1 million. Furthermore, if Ambrose J. Small had not disappeared so inconveniently on December 2, the condition of sale also included $750,000 to be paid in equal, consecutive annual payments of $37,500 each (without interest) for 20 years.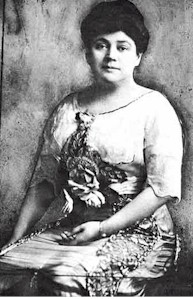 Theresa Small
If Ambrose J. Small did stage his own, very successful disappearing act, he walked away from the $750,000 and he took none of the $1 million, which stayed safely in the bank. And what of Mrs. Theresa Small? It was not she who alerted the police, the press or the public to the fact that her husband was missing. When interviewed, she claimed that her husband "was in the arms of a designing woman."
Lack of evidence pointing to assault and murder, suicide, or a planned change of identity and disappearance by Small himself, has led to speculation about his disappearance that has continued. To this day his fate is unknown.
 
Excerpt from: Johnston, Sheila M.F. Let's go to The Grand!  Toronto, ON: Natural Heritage/Natural History Inc., 2001 (Pages 41 – 45)