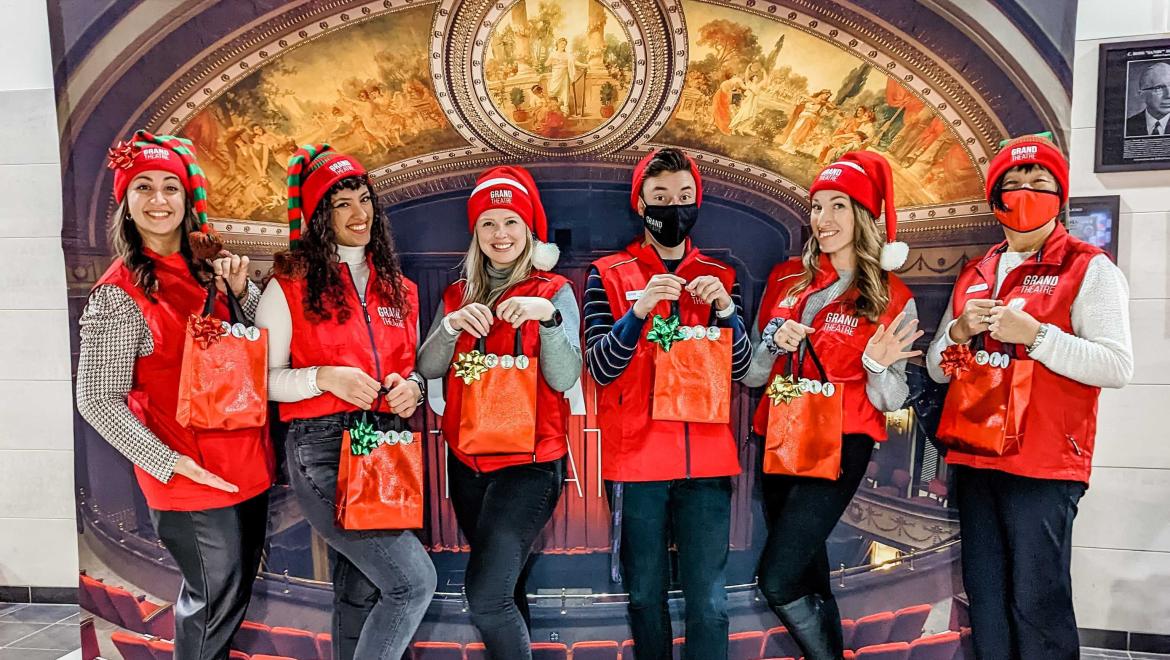 Volunteering
WELCOME!
Volunteers are one of the Grand's most important resources. Our volunteers come from many backgrounds but share a common passion for the theatre and the Grand's mission. 
Please read about the Grand's story and our commitment to Anti-Oppression Work to ensure you are aligned with our values. We have also updated our policies and protocols with respect to vaccination and mask mandates for patrons, staff, volunteers, and others who enter the building.
We welcome anyone interested in volunteering to email us. We are always on the lookout for enthusiastic and reliable individuals with outstanding customer service skills. 
In line with our commitment to better represent the many diverse residents in our city, we encourage applications from folks who are 16+ from the BIPOC (Black, Indigenous, People of Colour) communities as well as members of the 2SLGBTQ+ community.
Volunteers are valued community ambassadors and most often assist with Front of House duties before, during, and after performances which include: ushering, greeting patrons, light tidying, coat check, and concession sales of drinks and snacks. 
From time to time we also look for volunteer support to:
Provide administrative and clerical support to staff.
Assist with fundraising, special events, and community outreach activities.
Host group backstage tours
Our Volunteers are acknowledged for all they contribute with great perks including complimentary tickets to our main stage shows and an opportunity to work alongside other like-minded theatre enthusiasts. 
For more information or to let us know you are interested in volunteering, please contact Ali Samuel, Patron Services Manager, at 519-672-9030 ext. 265 or by email to foh [at] grandtheatre.com (foh[at]grandtheatre[dot]com)