Boards & Governance
Board of Directors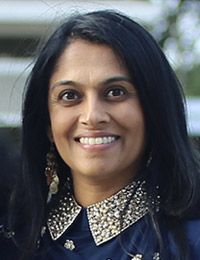 Anita Shah, President
Anita was elected to the Board in 2014 and was appointed President in late 2020. Anita has been an active member of the Grand's Gala Committee. Outside of the Grand, she is a Community volunteer who has assisted many organizations across the city in events and fund raising efforts.
"My first theatre experience was Jacob-Two-Two meets the Hooded Fang and I have enjoyed theatre ever since. Big musicals are my favourite I have to say and I'm so looking forward to sharing Grand stories with a broader more diverse audience when we re-open!"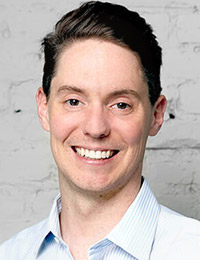 David Brebner, Treasurer
David has been a member of the Board since 2008 and serves as the Treasurer. He is the Co-Founder and Chief Financial Officer of Mobials Inc.
"I was born and raised in Toronto and through high school, I had been to many productions in Toronto and Stratford. When I went to Western, I didn't know about the Grand until a theatre friend of mine took me to see Miracle on 34th Street. We were front row and after that, I was hooked! I attended a few more productions and then got a season subscription and the rest is history!"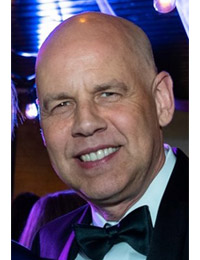 Chris Jackman, Past President
Chris serves as the Past President of the Board after a two year term as President. Chris is a Director and Senior Private Banker with BMO Wealth Management. He was first elected to the Board in 2012. Chris is an alternative music fan and has seen well over 200 live concerts.
"The first production at the Grand that left a huge impression on me was Other Desert Cities. As far as a favourite production thus far, I'd have to say Vigilante, closely followed by Fully Committed, The Mountaintop and Intimate Apparel. Of course, I will never forget Cabaret.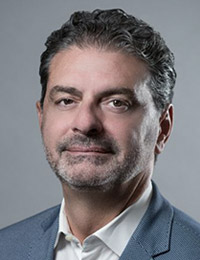 George Kerhoulas, Vice President
George was elected to the Board in 2014. He is in sales with Cushman and Wakefield of Southwestern Ontario – a leading commercial real estate firm. George is currently the Vice-President of the Board at the Grand.
"At a past Grand Gala, I bid on and won a walk-on role for the Grand's production of Miracle on 34th Street for my 8th grade daughter. The little girl who entered the stage that night was not the same one who walked off. I witnessed the unique power of theatre and am so proud to be a part of the Board."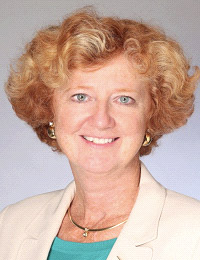 Anne Toal, Secretary
Anne joined the Board in 2017. A Western grad, Anne had a 34 year career at London Life until her retirement in 2014. She held a number of senior management roles and upon retirement was the Chief Compliance Officer for Great-West Life, London Life and Canada Life. Anne is the Secretary of the Board.
"I can't say I have a single favourite production - there have been so many excellent shows over the many years that we've been subscribers. We always enjoy the holiday productions and the high school projects, but we also love the intimacy of the McManus stage and the wide range of plays and talent on the Spriet stage. Every production on both stages has given us a wonderful evening, provoking thought and providing entertainment."
Directors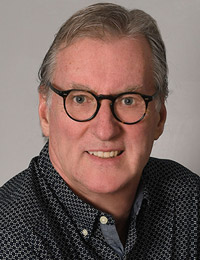 Richard Bain, Director
A Board member since 2014, Richard is a Western Grad and a professional photographer, focussing on commercial & landscape photography. He was the official photographer at the Stratford Festival from 2000 to 2008 and has always had a love for live theatre. He has 26 published photographic books on Ontario, including the best seller "Stratford", co-authored with legendary actor Christopher Plummer. Richard has served on the Grand's Gala Committee and has hosted a number of auction winners on his sailboat in Bayfield!
"My favourite production (to-date) at the Grand was A Thousand Splendid Suns, from the 2017/18 season. I say to-date because I can't wait to see what will be next on the stages at the Grand!"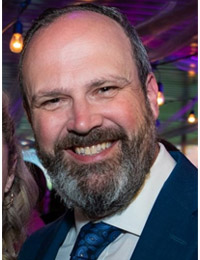 Blair Fantillo, Director
Blair is the General Counsel to 3M's Health Care Business in the United States and Canada and has been a Board member for three years.
"I am a big believer in the importance of the arts in society and in everyday life. I have been involved in choral music since I was a kid and at the moment I have the privilege of singing with the Amabile family of choirs with my son, Christian. My Grand claim to fame is that I saw Mamma Mia about 16 times during the run in Spring of 2018."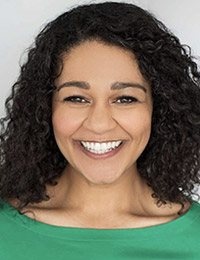 Alexis Gordon, Director
Recently elected to the Board in December of 2020, Alexis brings a much-respected Artist's voice to the Board table.
An award-winning actor/singer, Alexis has performed on stages at some of the most prestigious theatres in Canada including the Stratford Festival, The Shaw Festival and of course, the Grand!
"The first production I ever saw that hooked me to theatre was Oklahoma! performed by the High School Project students at the Grand. I was in grade 10. I saw in the program that they were having auditions for their next HSP The Sound of Music so excitedly signed up for an audition. I didn't get it. I didn't book a single High School Project show in high school. I learned I couldn't just "jump into theatre." I had to learn more, to sign up for classes, and practice performing in front of people until my knees didn't shake (as much!). I worked really, really hard. In 2015, I was cast in The Sound of Music at The Stratford Festival, and in 2017, I finally performed on the Grand Theatre stage in Dennis Garnhum's A Christmas Carol. I've been so thrilled every day since then to perform for the community in my hometown and excited to be a part of this Board."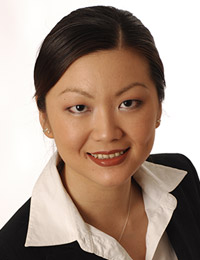 Jennifer Ho, Director
Jennifer is the Vice President and Market Manager for TD Bank. She recently joined the Board at its Annual General Meeting in December 2020.
"I have a 2 year-old daughter and a 5 year-old son, and our favourite car ride sing-along is to the musical Hamilton. Growing up, my husband and his family were loyal patrons of the Grand, so we're looking forward to introducing the Grand to our children."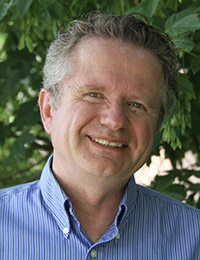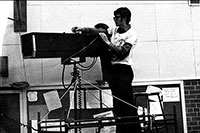 Ron on Tech Crew
Ron Koudys, Director
Ron is the Principal at Ron Koudys Landscape Architects – an award winning firm with projects that span the globe.
Ron first joined the Grand Theatre Foundation Board in 2004 and currently serves as the President of that Board. He has been a member of the Operating Board since 2010.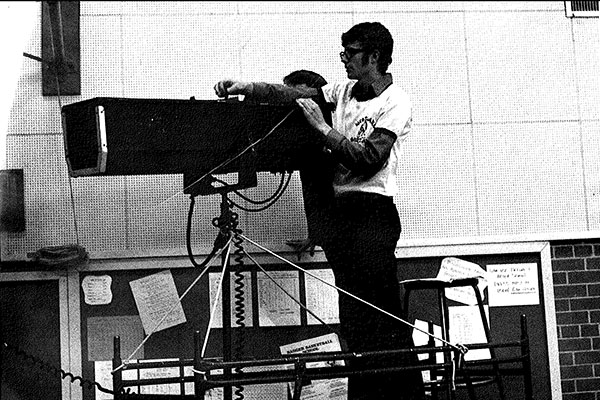 Ron on Tech Crew
"My first contact with theatre was in high school. I joined the tech crew for the production of Guys and Dolls. I think my main motivation was to meet some of the cute girls in the cast. On opening night my job was to pull the ropes to open the curtain. When the band struck up the music it was my cue, but when I pulled on the rope, the curtain wouldn't open. I pulled harder, still no response. So I put all my weight into it and I then heard the broken bits of the supporting casters fall to the stage floor. The band was now in the second time through the opening piece, and the curtain wouldn't open. Meanwhile, the performers are all on the stage looking at me. The only thing I could do was walk out to the middle of the stage, grab the curtain in my hands and drag the one half open, and then dash out again and pull across the other half, all to the applause of the audience. The show was a big success but I was long remembered as the guy who broke the curtain."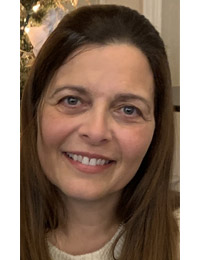 Amira Moussa, Director
Amira is a Senior Manager at York Property Management and has just started her term as a Grand Theatre Board Member.
"My first live theatre experience was at the Stratford Festival in the early 70's. It was Shakespeare, of course, and I loved it. I was lucky in high school to experience another Shakespearean play, this time at Theatre London (Grand Theatre) and I was hooked. What an experience, live actors, live orchestra and real sets. I still get those same feelings of exhilaration at the theatre, to be present, experiencing the happiness, the sadness or even the craziness on the stage. Whether a comedy, a tragedy, a drama or a musical, live theatre is one of those magical experiences that make you feel that you are a part of something special."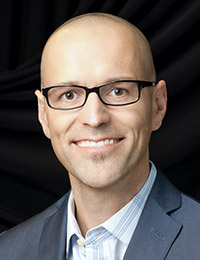 Matt Parr, Director
Matt Parr has been a Board member since 2016. He is a Mortgage Agent with OMAC Mortgages.
"My first memory of seeing a theatre production was 1984 – a student production at the University of New Brunswick. My most fond memory of Grand productions… hold on to your hats, as I have a few! The Black Bonspiel of Wullie McCrimmom back in 03-04; Annie in 05-06 (I was so looking forward to this year's edition and sharing it with my son); Proof from way back in 03 (Keith Dinicol was awesome); Cabaret downstairs in the McManus (so good!!) and Mary Poppins from 2019. I have amazing memories of taking my son to his first show – the invited dress rehearsal for Shrek and I remember the first time we had dinner on the stage at the Gala - that was a very special moment as well!"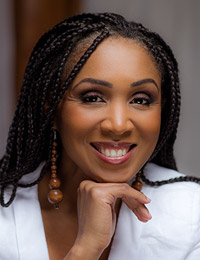 Jennifer Slay, Director
Jennifer Slay has her Masters of Social Work and is a Social Worker/Psychotherapist that leads Jennifer Slay Counseling & Coaching. She is a new Board member, elected in December 2020.
"The very first theatre production that I remember was Cats! I fell hard and have been in love with theatre ever since. Back then, I lived in Northern Manitoba so we had to travel 8 hours by car to go to the theatre. It was SOOOOOO worth it!"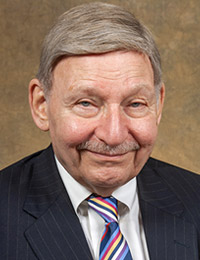 Dr. Robert (Bob) Sokol, Director
Dr. Sokol (who is lovingly referred to as Dr. Bob) is one of our longest serving Board members at 18 years... and counting. Dr. Sokol served as the President of the Board and Chairs the Board of "The Friends of the Grand" – which assists with outreach and fund raising efforts in the US. He may be 'retired' but on paper only, as he is Emeritus Dean and Emeritus Distinguished Professor of Obstetrics and Gynecology and Physiology at Wayne State University School of Medicine. He is also an Adjunct Professor of Epidemiology and Biostatistics at Michigan State College of Human Medicine.
"I've been involved with theatre since grammar school, mainly "backstage" as a lighting and set designer and director. I worked as a professional theatre photographer with equity, academic and amateur companies for six years, while in training as a physician. I think the two highest impact productions I've seen at the Grand were Three Tall Women years ago, which I consider as good as the recent Broadway revival, and our recent Cabaret, which was absolutely the most riveting, and terrifyingly good production of the musical I've seen."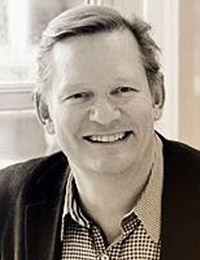 Tom Tillmann, Director
Tom Tillmann is a Principal at architects Tillmann Ruth Robinson and has held a position on the Grand Theatre Board since 2014. Tom has played an impactful role in the success of the Grand Gala events.
"My first memory of theatre goes back when I was acting in plays in elementary school – it really left an impression on me and the power of live performance that theatre gave me even at that early age. I also have some great memories of taking acting classes in the McManus. In terms of my favourite Grand Theatre production, it is very hard to choose but I'd have to single out The Mountaintop as my favourite so far."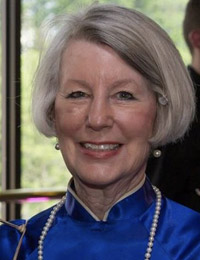 Judy White, Director
Judy spent many years involved in London politics as Chair of the London School Board and as a member of City Council (Board of Control). She is a retired financial planner. Judy has been on the Board for 18 years and has been an active member of the Gala Committee for a number of years. Judy is, and always has been, one of the most enthusiastic supporters of the Grand and when asked, it was difficult for her to pinpoint her favourite production.
"My two most fond memories recently are of trips to Ottawa to see Silence: Mabel and Alexander Graham Bell open the 50th season at the NAC and to Goodspeed Opera House to see Grow in its development."
Foundation Board
Ron Koudys, President
Jamie Crich, Vice President
David Brebner, Treasurer
George Kerhoulas, Secretary
Thomas Burnett
Dianne Cunningham
Elizabeth Drewlo
Chris Jackman
Peter Markvoort
Robert Schram
Tom Tillmann
Judy White