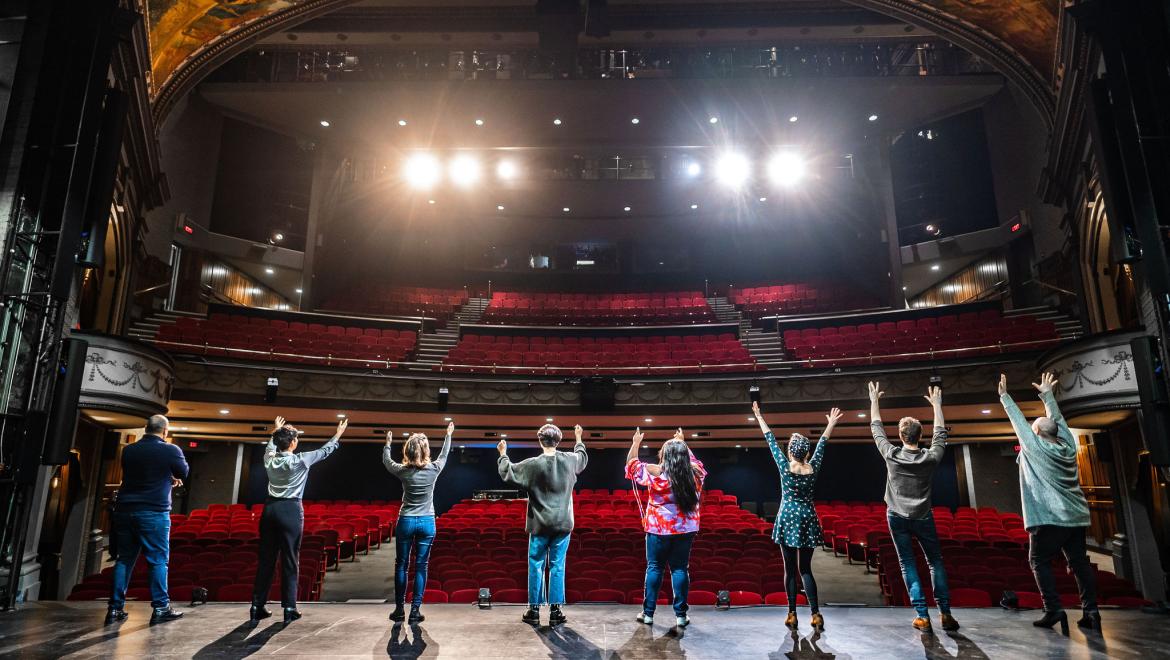 COMPASS
New Play Development Program
The COMPASS New Play Development Program is dedicated to creating and premiering new work on the Grand Theatre's stages and to developing new theatre writers & creators by fostering opportunities for personal & professional growth.
Under this program, the Grand will commission, develop and premiere original plays with relevance to our World Curious, London Proud mandate.  While these homegrown plays will take a next step on their journey here, the COMPASS program endeavours to sustain and heighten the lives of our stories – promoting their potential for subsequent productions on stages around the world.
Recommenders for Theatre Creators
The Grand Theatre is a proud participant in the Ontario Arts Council's Recommender Grants program, whose purpose is to assist theatre creators in developing new work.  For more information, click here.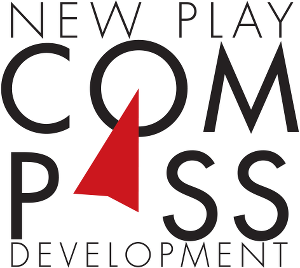 2022/23 Season

Grand Ghosts

by Trina Davies
Directed by Jillian Keiley

On December 2, 1919, Ontario theatre magnate Ambrose Small sold all of his theatre holdings, including London's Grand Theatre, for a record sum. That very day, he disappeared. In his wake, Ambrose left behind his enormous fortune, a jealous wife, a disgruntled employee, gambling buddies, a mistress, and a ghostly mystery waiting to be solved.

In this world premiere imagining, every Halloween, the ghosts who haunt the Grand return to relive what actually happened on that fateful day, over a century ago. Through a ghostly spectacle, audiences will be left to decide: what really happened to Ambrose Small? Learn More »

 

Title Sponsor

BlueStone Properties

Development Partner

Tourism London

 

Homes: A Refugee Story

Written by Winnie Yeung and Haysam Kadri
Adapted from the book by Abu Bakr Al Rabeeah and Winnie Yeung

What is it like to live through a civil war?

Based on the award-winning novel by the same name, the stage adaptation of Homes: A Refugee Story features the remarkable true story of Abu Bakr Al Rabeeah's life and how, as a young boy, he emerged from a war zone with a passion for sharing his story and telling the world what is truly happening in Syria. Homes depicts the juxtapositions of growing up in a war zone: horrific, unimaginable events punctuated by soccer, cousins, video games, and the love of friends and family. Learn More »

 

 

Rubaboo

Written by Andrea Menard
Music by Andrea Menard and Robert Walsh
Co-Produced by Arts Club Theatre Company, Vancouver

Derived from the Michif word for 'leftovers stew' or 'big pot,' Rubaboo will take audiences on an intimate, moving, and joyous journey – guided by powerhouse, Métis performer, Andrea Menard.

An award-winning, singer-songwriter, and actor, Andrea's lyrical voice and masterful storytelling will envelop you into the beauty of Métis culture. Featuring the sounds of drums and guitar, this grand musical feast will include songs of reconciliation, unity, love, frustration, and resilience. Learn More »


Andrea Menard

 

Title Sponsor

Canada Life

2021/22 Season

Grow

Book by Matt Murray
Music by Colleen Dauncey
Lyrics by Akiva Romer-Segal
Produced by Michael Rubinoff
Directed by Dennis Garnhum

GROW follows Amish twins, Hannah and Ruth, as they leave the comfort of their sheltered community to explore the modern world for the first time. After arriving in Toronto, their plans quickly go up in smoke and they wind up crashing with a down-on-his-luck, illegal cannabis dealer. Their sisterhood is tested when the creation of the "world's greatest weed" launches one of the twins to astronomical heights. Learn More »


The cast of Grow
Photo by Dahlia Katz

 

Title Sponsors

Michael and Stephanie McDonald

Hospitality Sponsor

Tourism London

 

Room

By Emma Donoghue, based on her novel
Music & Lyrics by Cora Bissett and Kathryn Joseph
Directed by Cora Bissett
A co-production with Covent Garden Productions and Mirvish Productions, Toronto, Canada

Kidnapped as a teenage girl, Ma has been locked inside a purpose-built room in her captor's garden for seven years. Her five-year-old son, Jack, has no concept of the world outside and happily exists inside Room with the help of Ma's games and his vivid imagination where objects like Rug, Lamp, and TV are his only friends. But for Ma the time has come to escape and face their biggest challenge to date: the world outside Room. Learn More »


Alexis Gordon, Lucien Duncan-Reid, and Brandon Michael Arrington in Room
Photo by Dahlia Katz

 

Title Sponsor

Ahria Consulting

 

Re:Opening Festival

Festival Director: Megan Watson
With original work curated and created by: Alexandra Kane, Mark Uhre, Richard Gracious, Summer Bressette

Over the course of 16 dates, four local artists make use of various spaces throughout the Grand – utilizing both lobby and stage environments. The result? Four unique and provocative experiences, each hosted by a different host artist, playing on-rotation from October 13 through November 6, 2021.


Photo by Mai Tilson

 

Video Production Sponsor

Canada Life

With the support of

London Community Foundation

Special thanks to

Horizon Solutions

2019/20 Season

Juno's Reward

Written & Directed by Megan Watson
Original Music by Richard Gracious
Presented as part of the 100 Schools program

Juno's Reward is about Juno, a bright, young student, who is obsessed with all things social media, and is falling behind on her school work. She befriends her school's new custodian, and they bond over their shared love of music. When a last-minute school assignment results in Juno going viral online, her accidental fame has some unintended consequences, and she is confronted with a difficult choice.


Photo by Mallory Brown

Presenting Sponsor

3M Canada

Make a Difference Community Pillar Partner

Libro Credit Union

Partners

Thames Valley District School Board
London District Catholic School Board

 

This London Life

Written & Directed by Morris Panych

This London Life is a story of identity—mistaken and otherwise—and how, sometimes, the worst of mistakes can lead to the best of outcomes. The Grand Theatre has commissioned Governor General's Award-winning playwright Morris Panych to write a play that celebrates, examines, and pokes fun at the constant comparisons between our city and that other London across the ocean.


The cast of This London Life
Photo by Dahlia Katz

 

Title Sponsor

BlueStone Properties

Development Sponsored by

Tourism London

2017/18 Season

Silence: Mabel and Alexander Graham Bell

By Trina Davies
Directed by Peter Hinton

Silence uncovers the life of the remarkable woman often overshadowed by one of Canada's most important historic figures, Alexander Graham Bell. This beautiful (and true) story follows Mabel Gardiner Hubbard, who was deaf, as she meets and falls in love with the future inventor of the telephone. This new play is written from Mabel's perspective, immersing the audience into her experience.


The cast of This London Life
Photo by Claus Andersen

 

 

An Undiscovered Shakespeare

A Spontaneous Theatre production by Rebecca Northan
A workshop production presented by the Grand Theatre and the Stratford Festival.

In An Undiscovered Shakespeare, we find William Shakespeare experiencing writer's block and searching for his muse to deliver inspiration. At each performance, a willing patron will find themselves invited on stage to sit down with the Bard and share their personal love story.