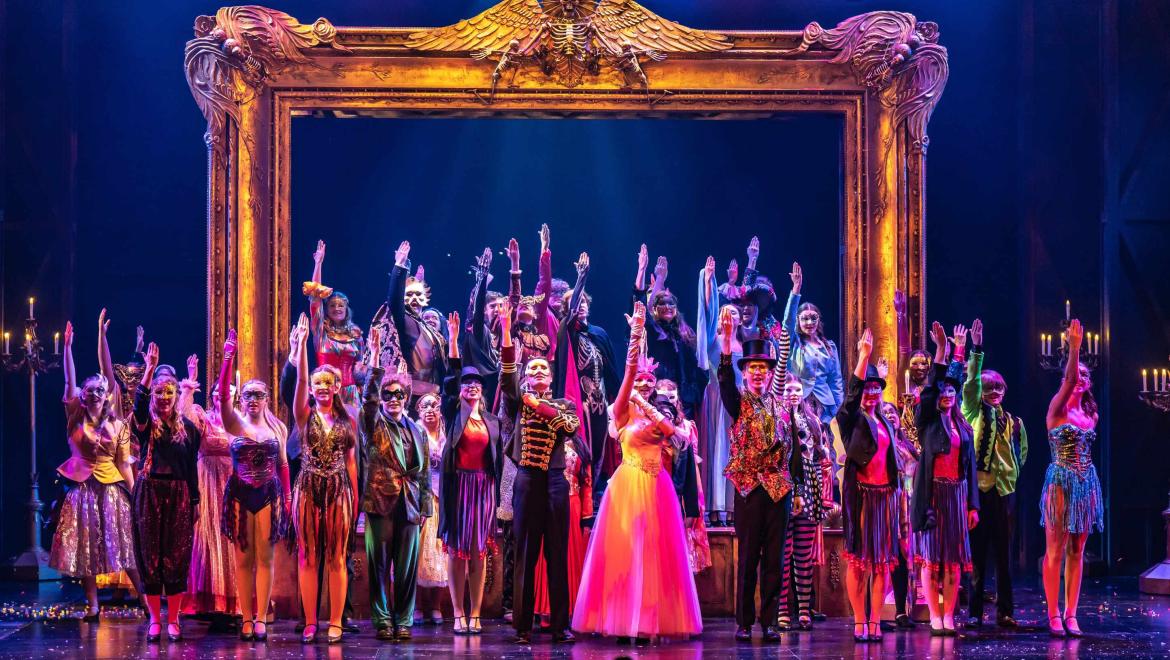 The High School Project
Fostering the next generation of Canadian Theatre Artists
For 25 years, the Grand Theatre High School Project has offered an exceptional opportunity for students to receive education and training in the working environment of a professional theatre, at no cost to the participants.
High school students from the London area are mentored by professional artists and coaches in all departments (performance, stage management, props, wardrobe, scenic art, orchestra, sound, lighting, marketing, and more), culminating in a production staged in the Grand's 839-seat theatre: the Spriet Stage. The initiative provides leadership, creative skills, and communication aptitude that serve these students on and off stage - in every area of their lives.
The three main goals of the High School Project are:
To celebrate the talent of London and area's secondary school students, and the drama, music & art teachers who have helped develop that talent
To create an opportunity for these students from various schools to meet, connect and work with one another
To enable the students to develop their talents through experience working with theatre professionals
Learn more about the history of the High School Project
2023 High School Project
Phantom of the Opera
Music by Andrew Lloyd Webber
Lyrics by Charles Hart
Additional Lyrics by Richard Stilgoe
Book by Richard Stilgoe & Andrew Lloyd Webber
Based on the novel "Le Fantôme de I'Opéra" by Gaston Leroux
Originally directed by Harold Prince
Orchestrations by David Cullen & Andrew Lloyd Webber
Original Production by Cameron Mackintosh Ltd. and The Really Useful Group Ltd.
Directed by Andrew Tribe
For information on tickets, click here.
Registration to apply for all student roles and placements for the 2023 High School Project is closed.
HOW TO GET INVOLVED
The Grand invites London and area high school students to apply for the 2023 HSP, Phantom of the Opera. The High School Project is open to any high school student from the London area who will be enrolled in High School in the fall of 2023, or participating in homeschooling, and as such ages generally range from 14-18.
Registration to apply for all student roles and placements is closed as of April 14, 2023.
Workshops
Workshops are being offered at the theatre this year on the topics of:
Monday, March 13 - What is the High School Project?
Talking about all things theatre & musical theatre! *BEST FOR THOSE WHO ARE BRAND NEW TO HSP.
Tuesday, March 14 - Backstage World
Talking about the backstage roles available, what will be needed and how to build your backstage resume/ portfolio! *BEST FOR THOSE WHO ARE NEW TO THEATRE PRODUCTION.
Wednesday, March 15 - Onstage World
Talking about onstage roles, auditions, and building a theatre resume (CV) *NOT HSP-SPECIFIC, BEST FOR THOSE WITH PREVIOUS EXPERIENCE WHO WISH TO LEARN MORE ABOUT THEATRE PERFORMANCE BEYOND THE HSP.
Saturday, March 25 - Auditioning for HSP
With Director, Andrew Tribe. *BEST FOR THOSE AUDITIONING FOR HSP THIS YEAR WHO WISH TO PREPARE THEIR AUDITION AS THOROUGHLY AS POSSIBLE.
These complimentary training and information sessions are designed to build comfort and confidence in high school students who are new to the audition process. You must be registered in high school in September 2023 in order to participate. Priority will be given to those students who have not yet participated in a High School Project. Spots will be open to HSP alumni as available.
Those interested in participating in a complimentary workshop are encouraged to register here.
 
Click here to register for a workshop
THE AUDITION PROCESS (
Singing Performers

)

Students interested in performing on-stage in a singing role will audition for the Director, and Music Director or Associate MD. Please prepare an excerpt from TWO contrasting songs. Ideally, these are selections from two different pre-21st century musical or operetta songs, maximum of two minutes each, similar in style to The Phantom of the Opera. No monologue will be required for this audition.

An accompanist will be provided. Please bring printed piano vocal sheet music for our pianist in the correct key. (Sheet music can be found through the public library system, online, or perhaps through your school via library, teacher or other arts leader. If you are having trouble sourcing sheet music or have further questions, please reach out.)

Register here and select your audition time!
THE AUDITION PROCESS (
Dancing Performers

)

Students interested in auditioning for an on-stage dancing role as part of our ballet dance core of the Opera House are encouraged to attend our ballet dance call happening the weekend of April 28-30. No singing audition required. Some minimal ballet experience preferred.

Please fill out the registration form and you will be sent confirmation of timing shortly.
THE AUDITION PROCESS (
Instrumentalists

)

There will be a few positions available in our Orchestra for the production of The Phantom of the Opera. We will be auditioning for violin, viola, cello, french horn, trumpet, clarinet, oboe, bassoon, and keyboard.

Students auditioning for the orchestra are asked to prepare and present 1 piece of your choice, no more than 2 minutes in duration, that demonstrates your highest level of technical skill on your instrument. You will also be sent an excerpt from the show before the audition to prepare and play to your best ability. Please bring your instrument (unless you are auditioning for keyboardist).

Musician auditions for orchestra placements will take place over the weekend of April 28-30. Students interested in audition to play in our orchestra should fill out the registration form and will be sent confirmation of timing shortly.
THE INTERVIEW PROCESS (
Backstage

)

The Grand's Production Department interviews students interested in any of the Backstage placements, such as: wardrobe, props, scenic art, stage management, sound, photography and marketing.

If you would like to work and learn in a production department, as part of the Backstage component of the HSP, you will register for an interview. Interviews will take place at the Theatre with our Director of Production & Operations. You will answer some basic questions about your interests, experience, strengths, weaknesses, and goals – and bring in something that you have created, such as a portfolio of images/designs/sketches, a garment that you have sewn, prop that you have built, etc.

Interviews for a variety of compelling and vital backstage roles will will take place after school April 4, 5 and May 3.

Register here and select your interview time!

 

Registration to apply for all student roles and placements is closed as of April 14.
 

 

 

If you require a physical registration form, or have questions not covered by the above information, please reach out to Education Manager, Breanne Ritchie at britchie [at] grandtheatre.com or 519-672-9030 x224.
 
The Grand Theatre gratefully acknowledges the 2023 High School Project Sponsors:
Season Sponsor

Title Sponsor

Youth Program Sponsors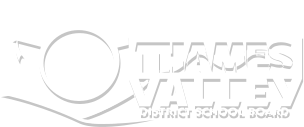 For a list of past High School Project productions, click here.