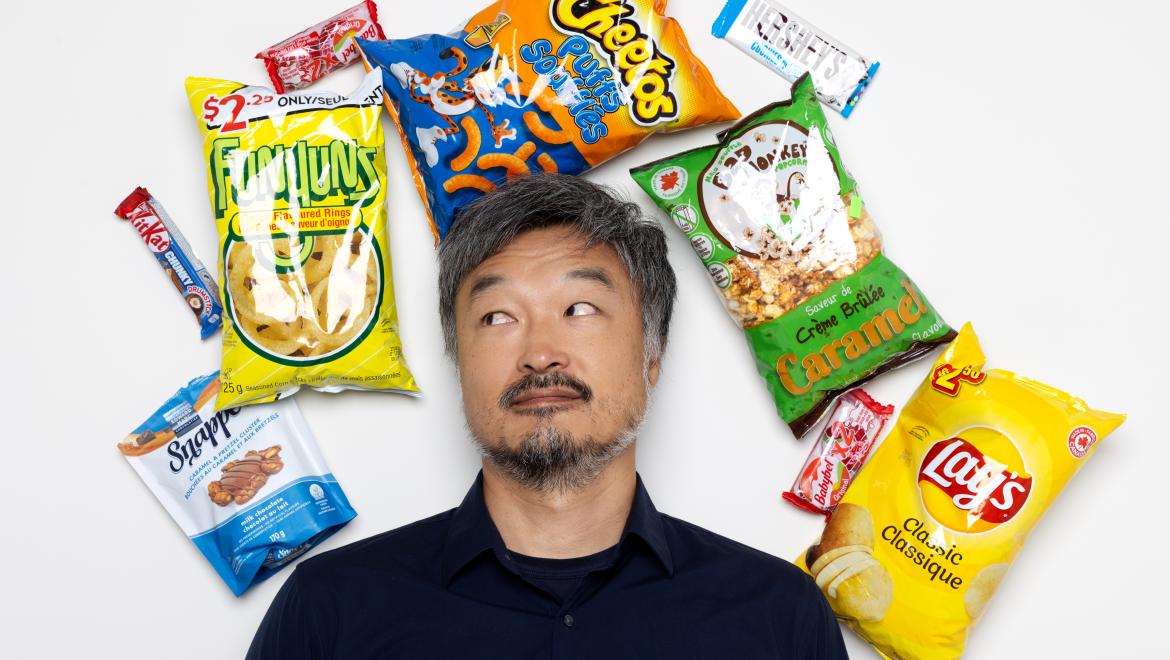 From Convenience Store to Centre Stage: Kim's Convenience and the Rise of Asian Representation in Theatre
"I don't know how other people write plays. But, I didn't start with a story. I started with funny characters I loved who made me laugh."
These are the words of Ins Choi, the celebrated Korean-Canadian playwright and actor, reflecting on the genesis of his modern Canadian classic, Kim's Convenience - not the beloved TV show that graced CBC screens for five seasons, but rather the play that set it all in motion. This is the story of how it all began, and how, after a span of 12 years, Choi is returning to the play that launched his career, poised to take on the title character for the very first time this fall at the Grand Theatre.
The year was 1998, and Ins Choi had just graduated from the acting program at York University, brimming with talent and promise. However, a significant obstacle loomed in his path: the glaring absence of roles for Asian actors. Fortunately, Choi was not alone in his sentiments. Enter: Nina Lee Aquino, an award-winning Filipino-Canadian director and dramaturg. After founding fu-GEN, the Asian Canadian Theatre Company, Aquino invited Choi to be a part of a new playwrighting unit. Although he had never written a play before, Choi was inspired by the vibrancy of the group and strongly aligned with Aquino's vision of adding their voices to Canadian theatre. So, he timidly agreed.
His first task: write a play about something you know. For Choi, the choice was obvious: a Korean family and their convenience store. Growing up, he had many friends whose parents operated convenience stores in Toronto. Moreover, his own family had lived above one when they first immigrated to Canada. With this vivid setting in his mind, Choi was inspired and instantly coined a title: Kim's Convenience. He humorously quipped, "Kim is the most popular Korean last name, so I thought if every Kim in Toronto came to see the show, it might do okay."
Ins Choi
Coming from a family with two older sisters and five cousins all verbally jousting at every get together, Choi knew his play would revolve around humorous family dynamics. His writing began with the family patriarch known as Appa, engaging with customers in various scenes. From there, came his wise wife Umma and their spirited daughter Janet. But there was still no real story. It wasn't until Jung, the prodigal son of the family, was created that a story came to life. Although, at first, it wasn't the conventional story that fans know today.
Choi confessed, "I actually intended for it to be more experimental. Originally, I was going to play the roles of Appa and Jung, and someone else would play Umma and Janet. But then it all changed."
And so, a story was born about a first-generation Korean immigrant, a father of two, and the proud proprietor of Kim's Convenience, who, after 30 years of building his empire from nothing, now grapples with his changing neighbourhood, and the growing chasm between him and his second-generation children.
Kim's Convenience premiered in Toronto's Fringe Festival on July 6, 2011, instantly becoming a sensation and selling out its seven-show run – with Choi directing, producing, and portraying the role of Jung. Subsequently, the play was adopted by Toronto's Soulpepper Theatre in 2012, becoming the most commercially successful production in the company's history. Since then, the show has toured theaters across North America, including an off-Broadway run, and inspired the hit TV show bearing the same name, which Choi also contributed to developing and writing.
Now, 12 years after its Fringe premiere, Choi is embarking on a new chapter, tackling the role of Appa for the first time under the direction of Esther Jun, who originated the character of Janet. From October 17 to November 4, Ins and his fellow cast members will take to the Grand's Spriet Stage, presenting a hilarious tale of family, regret, and convenience store antics – designed to delight both devoted fans of the TV show and newcomers alike.
For Choi, it's a source of immense excitement that his play, featuring an Asian cast and creative team, will kick off the Grand's 2023/24 Season. After a lifetime of not witnessing Asian narratives and faces on stage, a real transformation is underway throughout Canada – including at the Grand. Choi eloquently states, "12 years ago, there was a desperate need for Asian artists to make new spaces for our stories to be heard because the main stream theatres weren't listening. Lots has changed. Things are different now. Could more progress be made? Absolutely. But, for now, this is something worth celebrating."
For more information on Kim's Convenience, playing on the Grand Theatre's Spriet Stage from October 17 to November 4, 2023, or to reserve your seats, visit: grandtheatre.com/event/kims-convenience