In the Spotlight:
Your Buddy, Izad Etemadi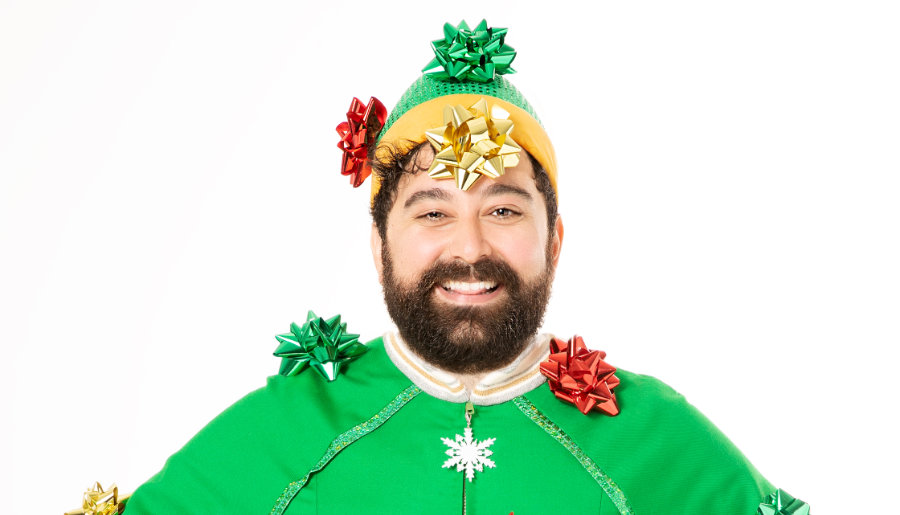 Whether he is on stage playing the title role of Buddy in Elf – The Musical (2022) or out in the community, Izad Etemadi can't help but to spread joy wherever he goes.
Get to know more about everyone's favourite "Buddy," Izad Etemadi.
What's the best part about playing the iconic Buddy the Elf?
That's an easy one. I get to meet Santa!
What's your favourite scene in the musical?
The one where I get to eat spaghetti on stage. Who doesn't love binge-eating spaghetti with syrup and then singing and dancing for two more hours?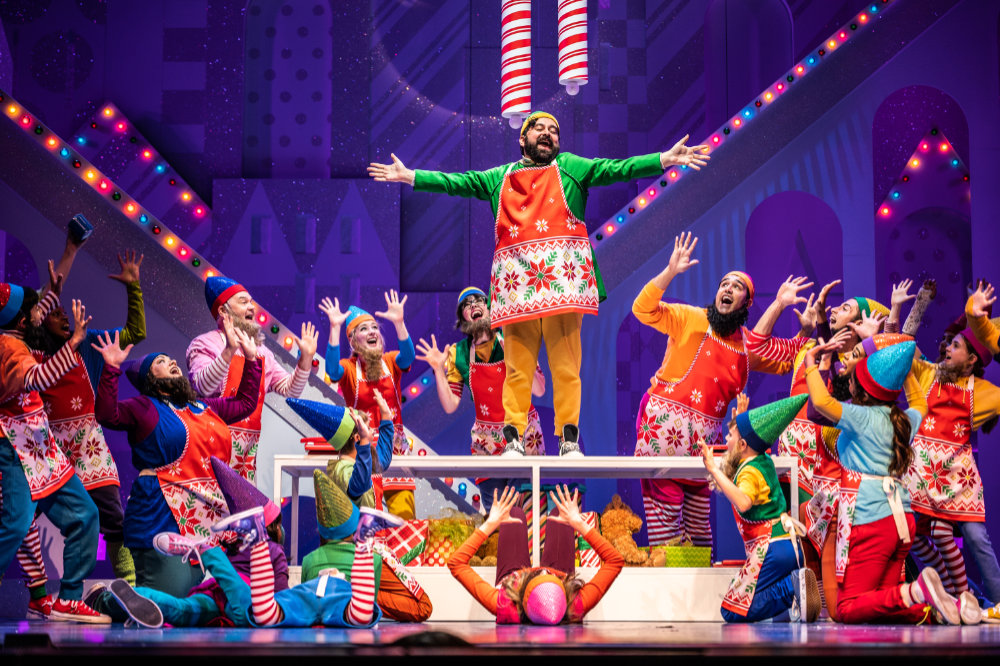 The cast of  Elf: The Musical. Photo by Dahlia Katz.
What are the similarities between you and Buddy the Elf?
We're both extremely good looking. But beyond that, we both love Christmas. This is my favourite time of year. There's nothing I love more than Christmas music, decorations, and lights!
When I was younger, my parents would drive around our hometown looking at all the houses with extravagant lights and decorations. I sat in the back seat staring through the window in awe. Even now, a beautifully decorated storefront gives me that same warm and tingly feeling.
Audiences were captivated by your innocent, lovestruck character of Samuel in Grow, a World Premiere production in the Grand's 2021/22 season. Do you think there are any similarities between Buddy and Samuel?
I think there are a lot of similarities between Buddy and Samuel. Both are very innocent, naive, and optimistic. They've ever only known one world and way of life. Through their journeys, they break out of their sheltered shells, discover new parts of themselves, and grow to accept their new normals.
Beyond "singing loud for all to hear," what do you think is the best way to spread Christmas cheer?
Listening to Mariah Carey's Christmas album and watching Jennifer Coolidge in Single All The Way on Netflix.
Elves try to stick to the four main food groups: candy, candy canes, candy corn, and syrup. What are your main food groups?
Greens, greens, nothing but greens! As long as it's dairy-free, it's in my food group. Seriously, if you see me eating dairy, yank it out of my hands.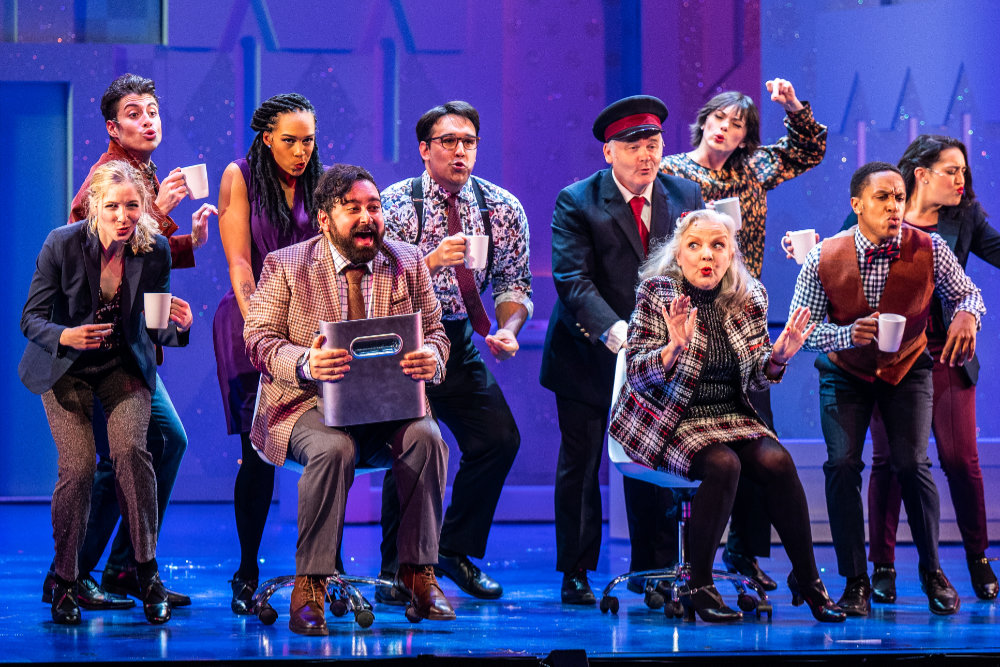 The cast of  Elf: The Musical. Photo by Dahlia Katz.
What are the ideal toppings for spaghetti and syrup?
Ketchup.
Buddy the Elf: what's YOUR favourite colour?
Yellow because it's like the sun :)
Discover further individuals who are making a GRAND impact – on and off the stage