One Step at a Time
April 9 to April 20, 2024
Opening Night April 10
Auburn Stage
By Andrew Prashad
Directed by Scott Hurst
Music Directed by Jeannie Wyse
Written, Conceived, Composed, and Performed by Andrew Prashad
Short Content Advisory: This production contains themes and topics concerning disability, and child sickness.
Age Recommendation: 10+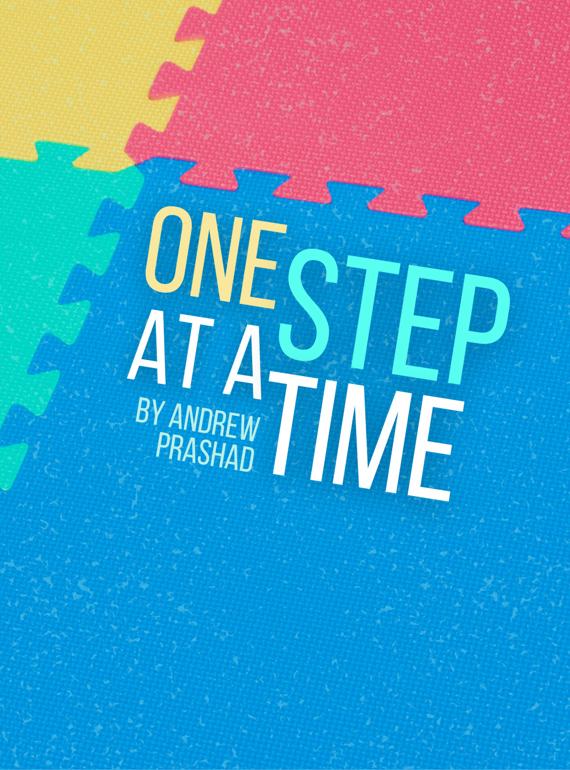 Upcoming Shows & Tickets
Purchase One Step at a Time today as part of an Auburn Series Subscription. Learn more.
THE STORY 
After enthralling audiences in Grand Ghosts, renowned Canadian tap dancer, Andrew Prashad returns to the Grand Theatre with his intimate, solo show: One Step at a Time. Using monologues, original songs, improvisational tap dance, and multimedia video, Andrew shares his and his wife's personal journey of caring for a son with spina bifida and hydrocephalus, while raising two daughters – all while maintaining his career as a professional actor, singer, and dancer.
Since its debut in 2018, this intimate piece has heartened audiences across the country with its powerful message of finding love, joy, and balance every step along the way.
From the Stage Door
"…a joyful story of family, love, and commitment." – Mooney on Theatre
"Prashad is a prodigious talent: he acts, sings, dances, and writes, and he does it all really well." – Mooney on Theatre