World Premiere
Homes: A Refugee Story
February 22 to March 5, 2023
Opening Night February 24
Auburn Stage
Written by Winnie Yeung and Haysam Kadri
Adapted from the book by Abu Bakr Al Rabeeah and Winnie Yeung
Running Time: 80 minutes (no intermission)
Age Recommendation: 12+
Content Advisory: This production depicts scenes of simulated civil war violence, and thus may be triggering for some individuals.
Haze, strobe, fluorescent light, and sudden, loud noises are also used in this production.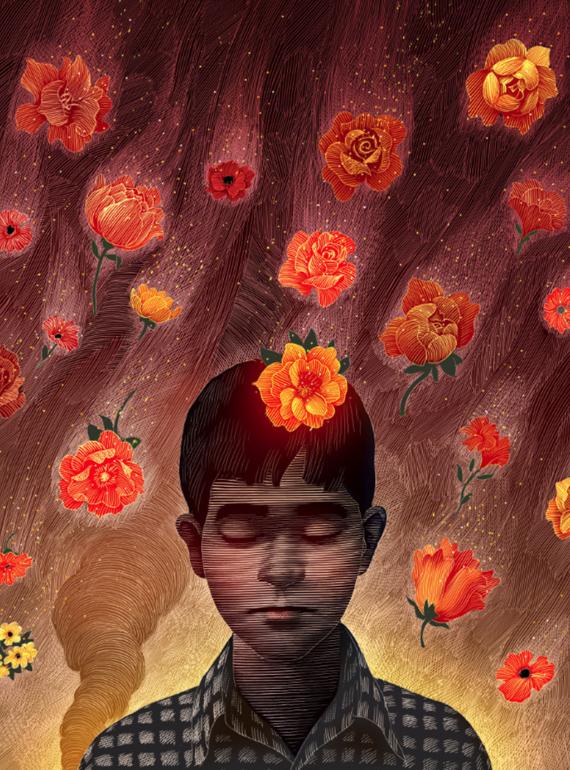 Upcoming Shows & Tickets
"We just have to keep living."
The Story
What is it like to live through a civil war?
Based on the award-winning novel by the same name, Homes: A Refugee Story tells the remarkable true story of the Al Rabeeah family and their harrowing journey in finding a safe place to call home. From Iraq, to Syria, to Canada, in this heart-wrenching solo performance, audiences will join the young Abu Bakr Al Rabeeah as he recounts his years in Syria and the juxtapositions of growing up in a war zone: horrific, unimaginable events punctuated by soccer, cousins, video games, and the love of friends and family.
SUBSCRIBER ADD ON – 15% OFF!
Offer only redeemable through Box Office. Must be a renewed or new 6-show Spriet Stage Subscriber to access offer.
Enhance Your Experience
AfterWORDS
On Wednesday evenings, immediately after the performance, join us for a brief guided discussion with guest artists, creative team members, and Grand staff members.
Wednesday, February 22, 2023
With special guest Winnie Yeung, Playwright of Homes: A Refugee Story adapted from the novel she co-wrote with Abu Bakr Al Rabeeah.
Wednesday, March 1, 2023
With special guests Nabil Traboulsi, who plays Abu Bakr, and Alex Rizkallah, Assistant Director of Homes: A Refugee Story.
 
From the Stage Door
"When I first read this novel, I was mesmerized. I was uplifted by this young boy's resilience, horrified at the violence he navigated, and deeply grateful for his honesty and reflection. I can't stop thinking about this powerful story, and believe that you too will feel the same after experiencing this illuminating world premiere." – Dennis Garnhum, Grand Theatre Artistic Director
The Cast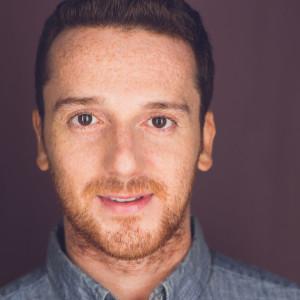 Nabil Traboulsi
Abu Bakr
For the Grand Theatre: Debut.
Theatre Credits (Selected): Martyr (ARC); Entre Deux Mondes (Théâtre La Tangente); Gloria (ARC, Crow's Theatre); A Tonic For Desperate Times (Theatre Gargantua); Towards Rebirth (Shakespeare in the Ruff); Oil (ARC); La Seconde Surprise de l'Amour, Le Menteur, Les Zinspirés 6 (Théâtre Français de Toronto).
Film and TV Credits: Borje (Viaplay); Accused (Fox); The Boys (Amazon); Titans (Netflix).
Other: 2 Dora awards and 2 nominations across the performance, writing and music composition categories. www.nabiltraboulsi.com.
Creative Team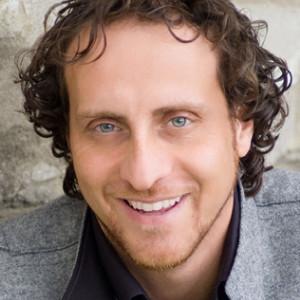 Haysam Kadri
Director
For The Grand Theatre: A Thousand Splendid Suns, A Street Car Named Desire, Einstein's Gift.
Theatre Credits (Selected): Clue, Nero Wolfe: Might As Well Be Dead (Vertigo Theatre); In Wonderland (ATP); A Thousand Splendid Suns (Arts Club, MTC); The Shoplifters, Romeo and Juliet ( Theatre Calgary); Three Musketeers, Titus Andronicus, Hamlet (The Shakespeare Company); Prairie Boys Winter, A Mid-Summer Night's Dream, Dracula ( Mount Royal University); Metamorphoses (U of C); Dracula (Red Deer College).
Film and TV Credits (Selected): Last of Us, The Revenant, Hell on Wheels.
Other: Haysam is the Artistic Producer of The Shakespeare Company in Calgary Shakespearecompany.com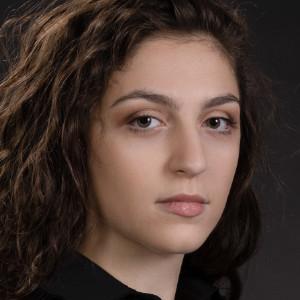 Alex Rizkallah
Assistant Director
For the Grand Theatre: Debut.
Theatre Credits: Upcoming Directing Credit: Sticky Fingers: A Musical (OKTC, world premier). Directing credits: Hopscotch (Festival Of Original Theatre); Boundaries (London Fringe Festival); Bring it On: The Musical (Theatre Western); Hopscotch, Boundaries (Mississauga Multi-Lingual Fringe Festival); A Little Big Thing (Black Swan Production Company). Directing Internship: Love's Labour's Lost (The Stratford Festival, Dir. Peter Pasyk).
Other: Western University. Stratford Festival Post-Secondary Intensive. Instagram: @alexandra.riz_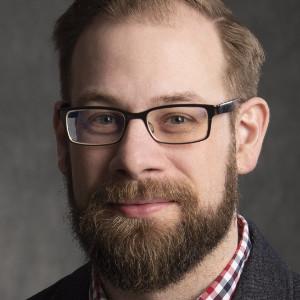 Corwin Ferguson
Projection/Set Designer
For the Grand Theatre: Debut.
Theatre Credits (Selected): Brigadoon (Shaw Festival); Sweat, Steel City Gangster (Theatre Aquarius); Nobody's Children, Hansel & Gretel, Robin Hood (Yellow Door Theatre Project); Driving Miss Daisy, Miracle on 34th St, Enemy of the People, Wizard of Oz, The Great Gatsby, 1984 (Saint John Theatre Company); Rinaldo (Pacific Opera Victoria); Julius Caesar, Richard III (The Shakespeare Company); Playing with Fire, Buyer & Cellar, You Will Remember Me (Alberta Theater Projects).
Film and TV Credits: N/A
Other: Graduate of the BPA Program at Capilano University, Studio 58 Acting Graduate, Okanagan University College Animation Certificate. www.corwinferguson.com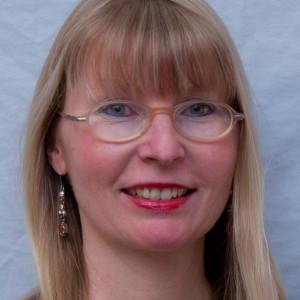 Lisa Wright
Costume Designer
For the Grand Theatre: Head of Wardrobe 2008 – present. High School Projects: Into the Woods, Titanic, Prom Queen, Evita, Les Misérables School Edition, Hello, Dolly!, The Addams Family: A New Musical, Legally Blonde, My Fair Lady, Footloose, Anything Goes, Grease. Other: Art, The Mountaintop, Fly Me to the Moon, Hair. Assistant Head of Wardrobe for 7 seasons; came to the Grand Theatre as a tailor in 1989.
Theatre Credits (Selected): The Stratford Festival, Livent, Lighthouse Festival Theatre, Banff Theatre Centre.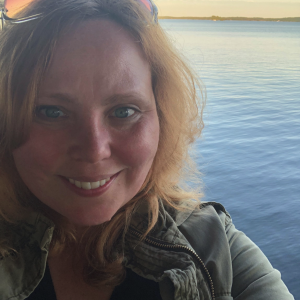 Siobhan Sleath
Lighting Designer
Siobhan Sleath, Lighting Designer

For the Grand Theatre: Debut.

Theatre Credits (Selected): Snow White (YPT); Come From Away: The Concert
(Marquis Productions); Ring of Fire, Steel City Gangster and On a First Name
Basis (Theatre Aquarius); The Hobbit (Adirondack Theater Festival); Ephemeral
Artifacts: Travis Knights (Anandam Dancetheatre);The Great Divide (Harold
Green Jewish Theatre); Ann (Arkansas Rep Theatre); The Horse and His Boy,
Wilde Tales (Shaw Festival); Figaro's Wedding (Against the Grain); Miracle on
34th Street, A Year with Frog and Toad, Shrek, The Addams Family (Neptune
Theatre).

Other: www.siobhansleathdesign.com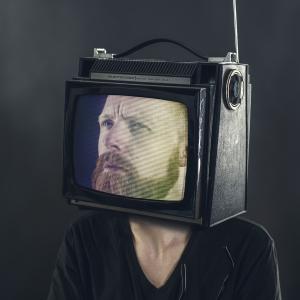 Jordan Lloyd Watkins
Sound Designer
For the Grand Theatre: Debut.
Theatre Credits (Selected): Le Voyage (Flip the Switch); Oh What a Beautiful Morning (Fight With a Stick); Nomadic Tempest (Caravan Stage Company); Inside the Seed (Upintheair Theatre).
Other: jordanlloydwatkins.com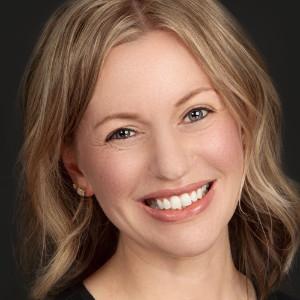 Suzanne McArthur
Stage Manager
For the Grand Theatre: 13th season.
Theatre Credits (Selected): Hamlet-911, Hosanna, The Tempest (Stratford Festival); The Birds and the Bees, Aladdin: The Panto, Snow White: The Panto, Weekend Comedy, Perfect Wedding (Drayton Entertainment); The Fixer-Upper, It's Your Funeral, Lunenburg, Buying the Farm, Birds of a Feather, Storm Warning, Wrong for Each Other, Knickers! A Brief Comedy (Port Stanley Festival Theatre); The Normal Heart (Studio 180/Buddies in Bad TimesTheatre); Forests (Tarragon Theatre); Beauty and the Beast (Silver Mist Productions).
Upcoming: Les Belles-Soeurs (Stratford Festival).
Other: Love to Phil, Michael and Charlie.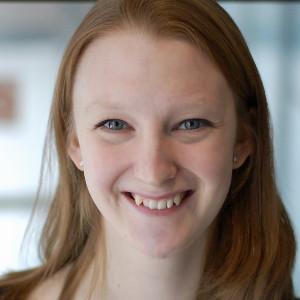 Caitlin Mears
Apprentice Stage Manager
For the Grand Theatre: Homes: A Refugee Story, Home for the Holidays.
Theatre Credits (Selected): Chicago, The Miser, Three Tall Women (Stratford Festival); The Tender Land (University of Toronto Opera); Angel, The Resurrection, Don Giovanni (Opera Atelier); Cinderella: The Panto (Capitol Theatre); August: Osage County (Soulpepper); rochdale (SummerWorks); Twelfth Night, A Midsummer Night's Dream (a Company of Fools).
Other: Graduate of the BFA Theatre Production Program at York University. Caitlin would like to thank her friends, family, and mentors for their help and support over the years.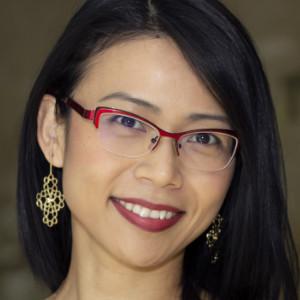 Winnie Yeung
Playwright
Abu Bakr's story has been a wellspring of many literary firsts for Winnie! Although she has been an English teacher for over fifteen years, Homes: A Refugee Story is Winnie's first book, play, and graphic novel. The book has been inducted into the Library of Parliament in Ottawa and received extensive critical acclaim. It was shortlisted for both the Governor General's Literary Award for Nonfiction and the Writers' Trust Shaughnessy Cohen Award for Political Writing. Homes was also a finalist on CBC's Canada Reads 2019.

Homes was awarded the Wilfrid Eggleston Award for Nonfiction and named the Alberta Book Publisher 2019 Non-Fiction Book of the Year. Winnie was also awarded the University of Alberta Alumni Award of Excellence for her contribution to the literary community in 2019.

When she is not teaching, writing, or reading, Winnie likes to spend her days cooking, baking, and hiking with her black pug, Zoe. Edmonton, Canada is her permanent home, but her writing retreat/tiny home (named, The Mini Winnie, of course) is on Vancouver Island.