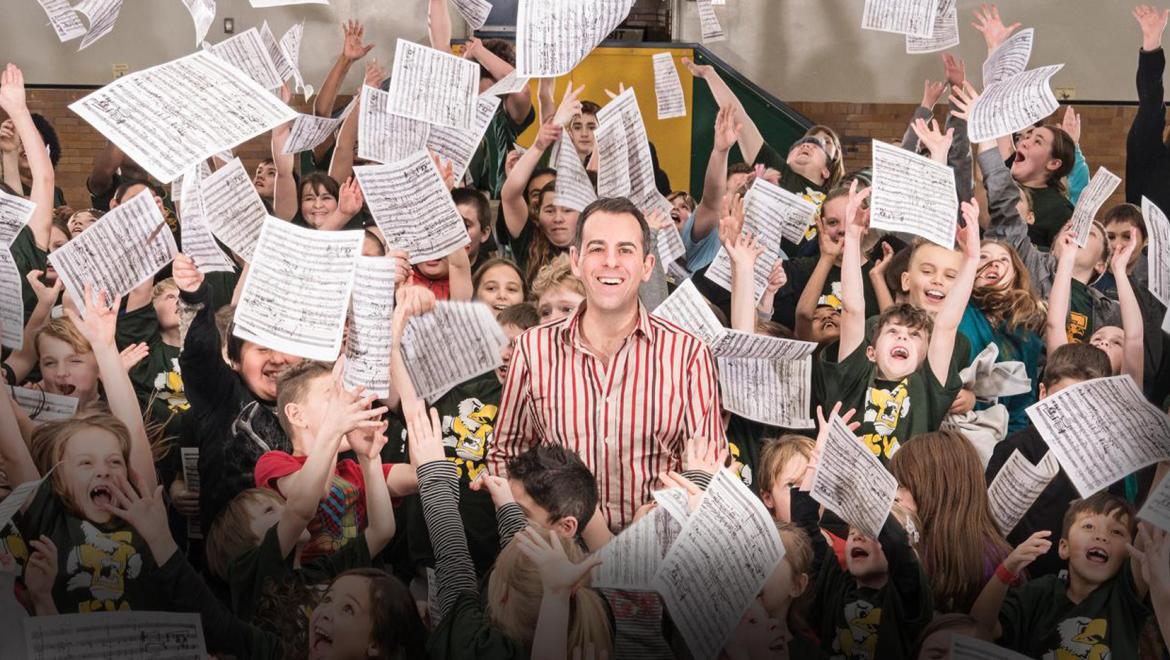 100 Schools Tour - 2020
The Grand's 100 Schools program, launched in 2017, tours a professional theatre production to elementary school gymnasiums and auditoriums across London and the surrounding area, all at no cost to the schools.
This program will not run during the 2023-24 season.
In Spring 2020, we toured a new play, Juno's Reward.
Juno's Reward
Written and Directed by Megan Watson
London and Area Tour | February 20 to May 15, 2020
Juno's Reward is about Juno, a bright, young student, who is obsessed with all things social media, and is falling behind on her school work. She befriends her school's new custodian, and they bond over their shared love of music. When a last minute school assignment results in Juno going viral online, her accidental fame has some unintended consequences, and she is confronted with a difficult choice. This new play, developed through the COMPASS New Play Development Program, is a celebra­tion of Canadian music and the brilliance and talent of our region's students. The play also features an original song composed by London's own Richard Gracious.
For more information on the 100 Schools project, contact Education Manager, Breanne Ritchie, at britchie [at] grandtheatre.com (britchie[at]grandtheatre[dot]com) or 519-672-9030 x224
 
The Grand's 100 Schools Program Awarded the 2018 Pillar Community Innovation Award
A BIG THANK YOU, LONDON!
The Grand Theatre is beyond thrilled that its 100 Schools program has been named this year's recipient of the 2018 Pillar Community Innovation Award for Community Innovation. Thank you to Pillar Non-Profit Network, our sponsors, donors, Grand supporters - and London - for embracing our programs and initiatives.